Vended Coin Laundry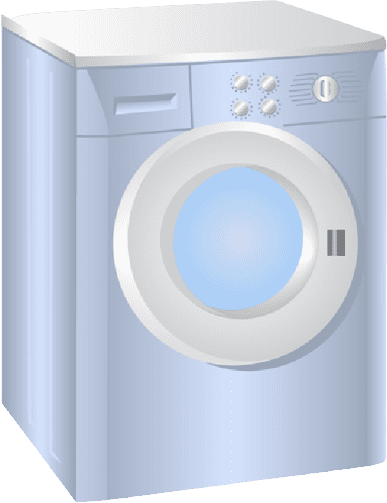 A Little History & Information
The vended coin laundry industry has been around for over 65 years and goes by many different names. They are commonly called "coin-op laundromats," "coin-operated laundries," or simply "laundromats." Regardless of what they are called, they all have the same general definition, which is: commercial-grade, self-service laundry equipment placed into service in a retail space. There are over 35,000 coin laundries in the United States, which generate approximately $5 billion in gross revenue annually.
How to Value a Coin Laundry
There are many advantages of investing in a coin laundry, one being that there is limited inventory, and many operate as unattended with minimal labor costs. Depending on the size of the store, market value can range from as low as $50,000 to higher than $1 million. Coin laundries tend to thrive in the most densely populated areas that are mostly occupied by "renters." With the US population rapidly expanding and the rental housing space growing each year, owning a coin laundry can pay high dividends. A nice advantage of owning a coin laundry is that they tend to be recession-proof. People always need to wash their clothes, and when the economy is not doing well, the self-service laundry market expands as fewer people can afford to repair, replace, or purchase new washers and dryers at their homes.
Revolutionizing Vended Coin Laundries
Since 1968, Setomatic Systems has seen many changes, as well as many companies come and go in the laundry industry. Now in our third generation, we have successfully stamped ourselves as an industry leader. Through experience, expertise, and consumer feedback, we have created innovative products for over 50 years that have helped revolutionize every segment of the coin laundry market.
At Setomatic Systems, we manufacture many different products for coin laundries, but the two products that have left the biggest mark on the industry are our SpyderWash Payment System and our Digital Drop Coins. From an industry that was reliant on coin slides and mechanical timers, we created the first state-of-the-art Digital Drop Coins for the laundry market to make it easier for customers to pay with quarters.
Setomatic Systems still manufactures drop coins to replace old coin slides, turn knob dryer meters, and factory-installed drop coins and outdated plastic drop coins.
Throughout the years, washer and dryer prices have risen, and payment preferences have greatly changed. Consumers no longer carry cash and want the option to pay with whatever is in their pocket (coins, credit cards, and smartphones). We introduced our first credit card system to the laundry industry in 1993 and followed it up in 2009 with our next generation—SpyderWash. With our SpyderWash Payment System, we have successfully made it more convenient for consumers to pay for their laundry, which directly leads to increased revenue for owners/operators of coin laundries. By creating a system that accepts credit/debit cards, loyalty cards, RFID contactless credit/debit cards, and NFC mobile wallet payments while still accepting coins, we have made the task of doing laundry much simpler.