Laundromat Investors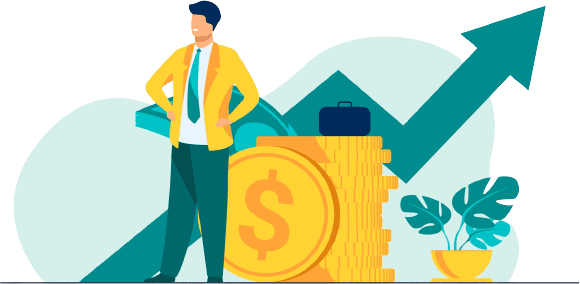 Are Laundromats a Good Investment?
As an innovator in this industry for over 50 years, Setomatic Systems believes the answer is yes. The laundry industry has proven to be recession-proof and offers an excellent ROI. Even during the 2020-Covid pandemic lockdown, laundromats were considered an essential business and, therefore, one of the few industries that were allowed to stay open to the public.
While historically, laundromats were only coin-operated, involved a lot of maintenance and labor time, and were solely for washing/drying a customer's clothing, they are completely different today. Laundromats of the 21st century offer a completely different customer experience and, in turn, are much easier to operate for the store owner. Today's laundromats offer state-of-the-art, energy-efficient washers/dryers, digital payment systems, wash-dry-fold and drop-off services, as well as amenities such as free Wi-Fi, flat-screen TVs, vending machines, and lounging stations.
SpyderWash offers an unmatched level of flexibility both for the store owner and the end user. The system can fit on virtually any machine model with easy installation. It can also accept coins, contactless credit and debit cards, and near-field communication (NFC) payment methods like Google Pay, Apple Pay, and Samsung Pay. Your laundromat can appeal to a broader audience by providing every form of payment through the SpyderWash system.
How to Choose a Laundromat Payment System
We understand that the right laundromat payment system can maximize your investment. Consider the below factors when selecting your laundry payment system:
Features: Does your laundry payment system check all the boxes? View Our Laundry Payment System Checklist.
Automation/Management: Today, many laundromat owners have several locations or other professions. Make sure your laundry payment system can easily track and integrate all your locations from one easy-to-use web portal, regardless of where you are.
Location & Demographic: Every laundromat can find the balance between its audience and location. It wouldn't make sense to offer only mobile payment methods in a retirement home full of people without smartphones. Likewise, coin payments may be inconvenient in a college dorm. With SpyderWash being able to accept any payment method, it's the perfect solution regardless of the demographic of your specific location.
Benefits of Alternative Payment Options for Laundromats
Traditionally, coins have always been the go-to option for laundromat payments. The benefits of offering more modern, flexible payment methods include:
Security: Protecting coin boxes from theft has always been a challenge, so debit cards, credit cards, and mobile payments offer a higher level of security.
Low maintenance requirements: The owner of a laundromat can check on the business in real-time from anywhere with SpyderWash's online portal.
ROI: Increase your customer base by offering all payment options.
Maximizing Your Laundromat Investment