SpyderWash App
Laundry Machine Pay App (NFC Digital Payments & SpyderWash Mobile App)
Most people today rarely leave their houses without their smartphones. Mobile technology and functionality are so advanced that you can complete most daily routines from your phone.
There are even apps that help people track their laundry services. People can now monitor their laundry transactions and pay for laundry services with several different mobile payment options. These typically include either NFC mobile wallets, smartphone app laundry payment systems, and/or QR code laundry payment systems. A laundry machine pay app system like NFC mobile payments can give your customers a convenient alternative to coin or card payment options, offering a quick and secure solution to traditional methods.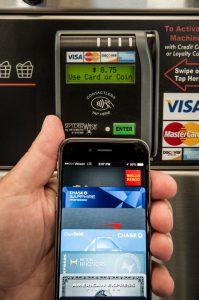 SpyderWash Mobile App Capabilities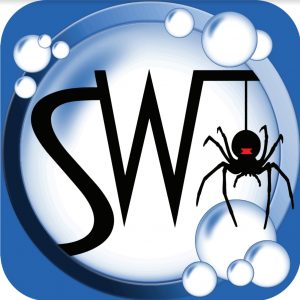 Setomatic Systems FAQs
The SpyderWash app allows users to access all their laundry data from one convenient hub, streamlining the laundry process and providing valuable insights into how much they spend and how often they use laundry services.
This app even lets users see which washers or dryers are available before they get to your laundromat so they can time their visits accordingly. Your customers can also check their laundry card balance online and recharge their loyalty card directly on the app.
For NFC mobile app users, customers can quickly tap their smartphone to make secure, automatic laundry service payments hassle-free. The SpyderWash app, combined with an NFC mobile app, provides a seamless laundry service user experience by giving individuals access to essential data and payment processes that make their laundry day easier.
Advantages of Having a Mobile App Payment Option
A mobile laundry app gives users more control over their laundry services and simplifies payment processes, allowing for a simple, streamlined laundry experience. There are many additional benefits of using a laundry payment app like an NFC mobile wallet or the SpyderWash mobile app:
Greater convenience: Customers can quickly load money onto their loyalty card with a credit or debit card or use Apple/Google/Samsung Pay for automatic transactions at your laundromat.
Increased security: Credit/debit card information loaded into NFC smartphone apps is protected with its own layer of security by using unique digital card numbers.
Improved efficiency: Users can receive real-time loyalty program updates and check the status of washers and dryers in the laundromat, allowing for a faster and more effective laundry experience.
Contact Setomatic Systems to Learn More
The SpyderWash app, combined with your NFC mobile wallet, provides a comprehensive laundry payment solution with added benefits for a better user experience. Give your customers the convenience of paying for their laundry via their smartphone by installing SpyderWash.
Contact us to learn more about the SpyderWash laundry app and NFC mobile wallets today.
Contact Us Today!